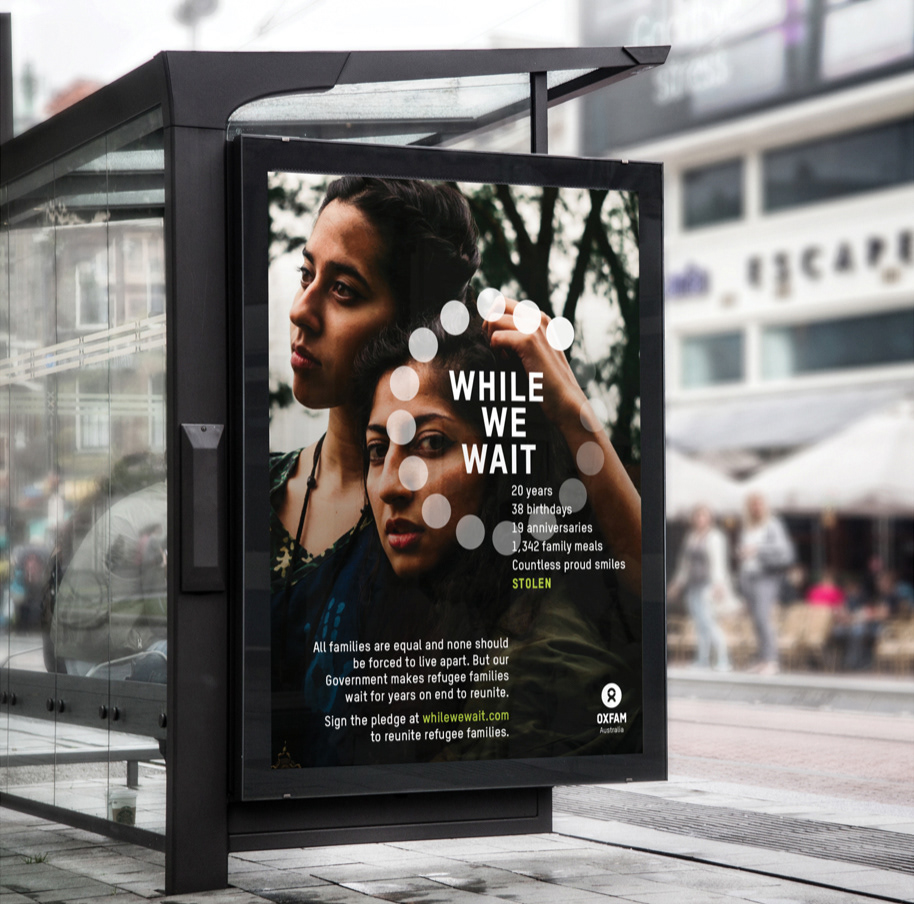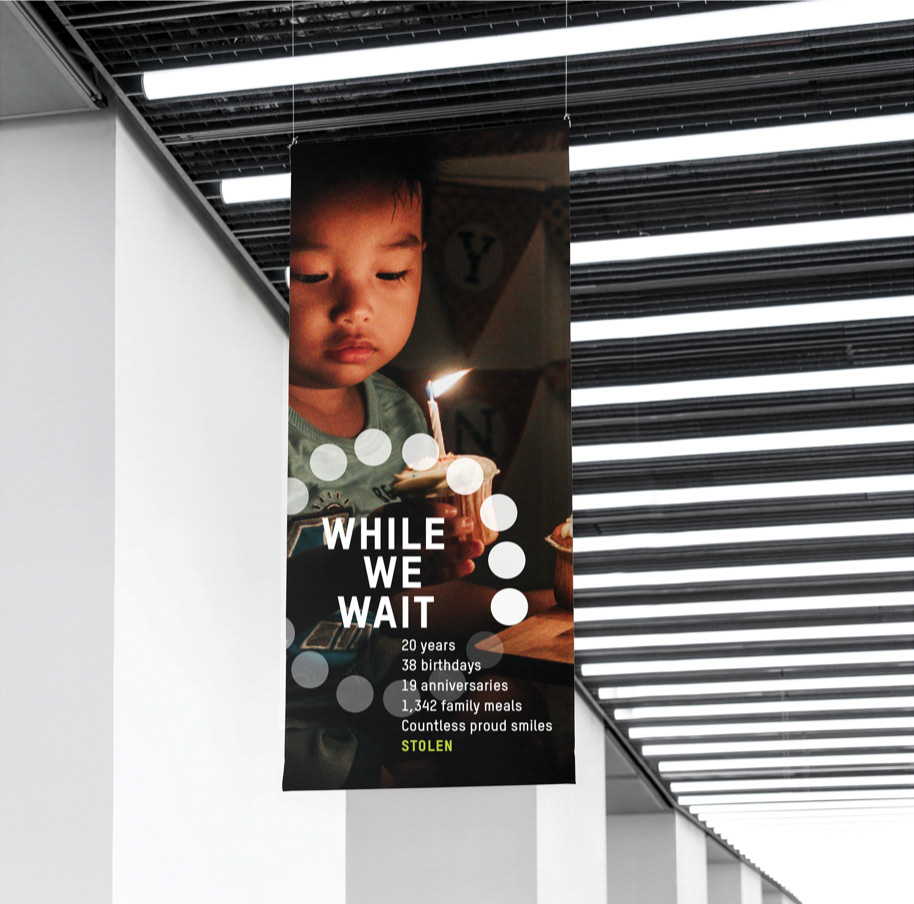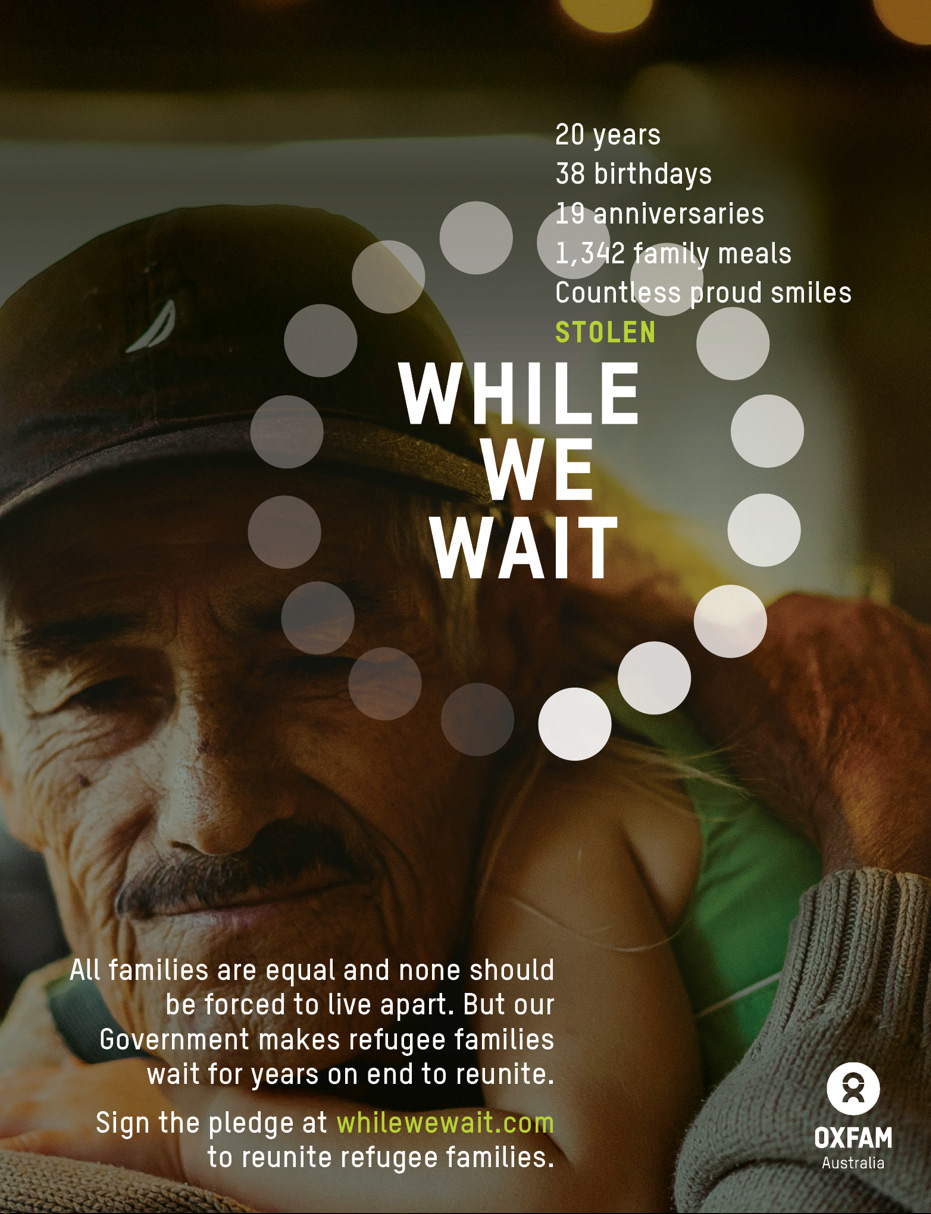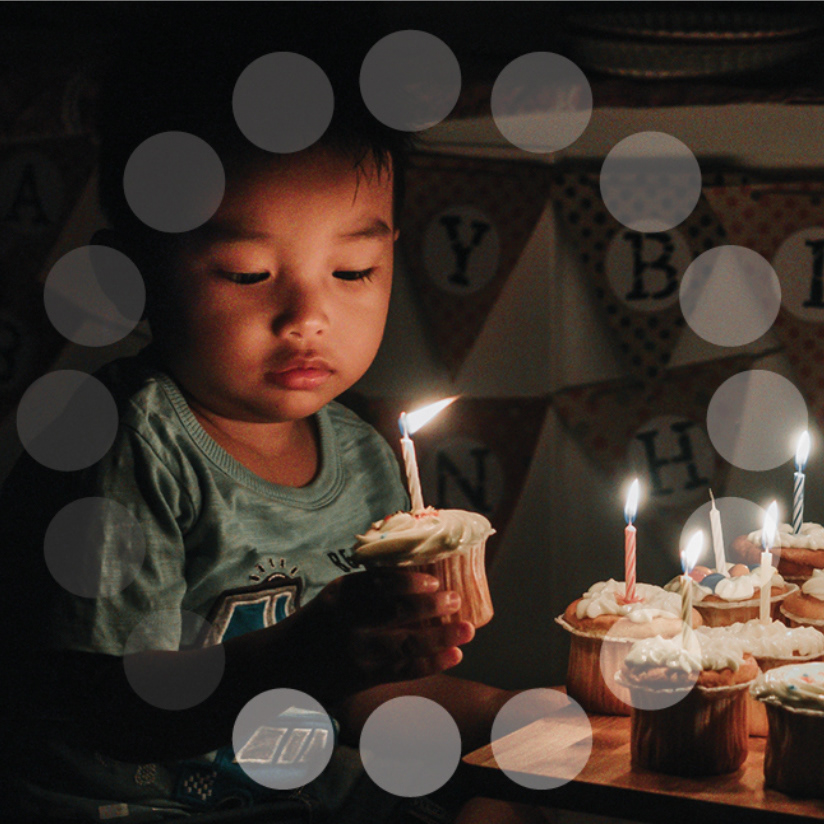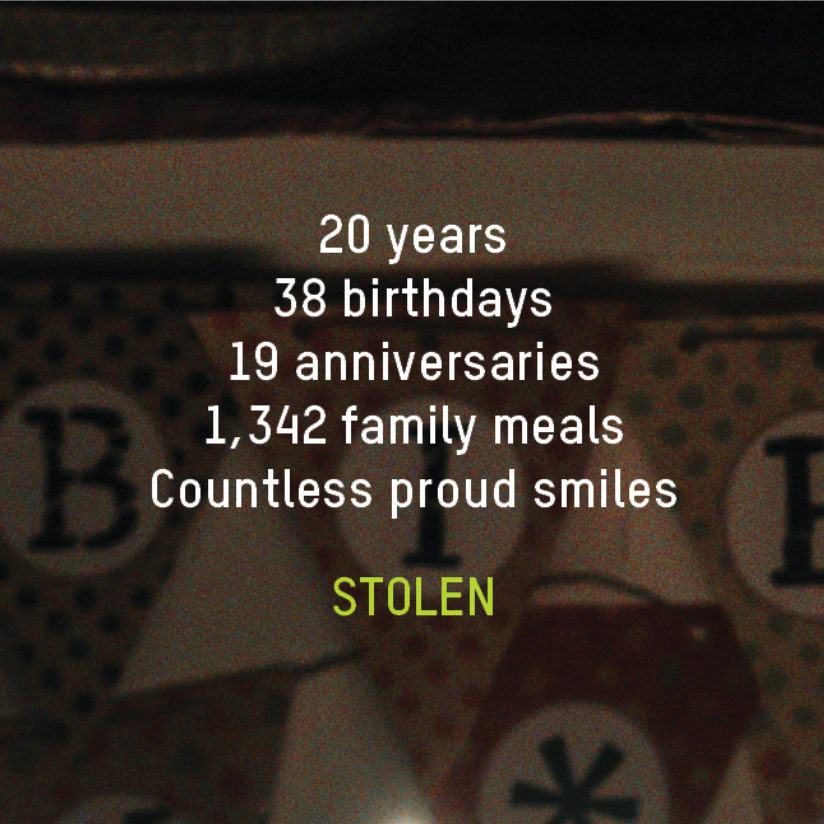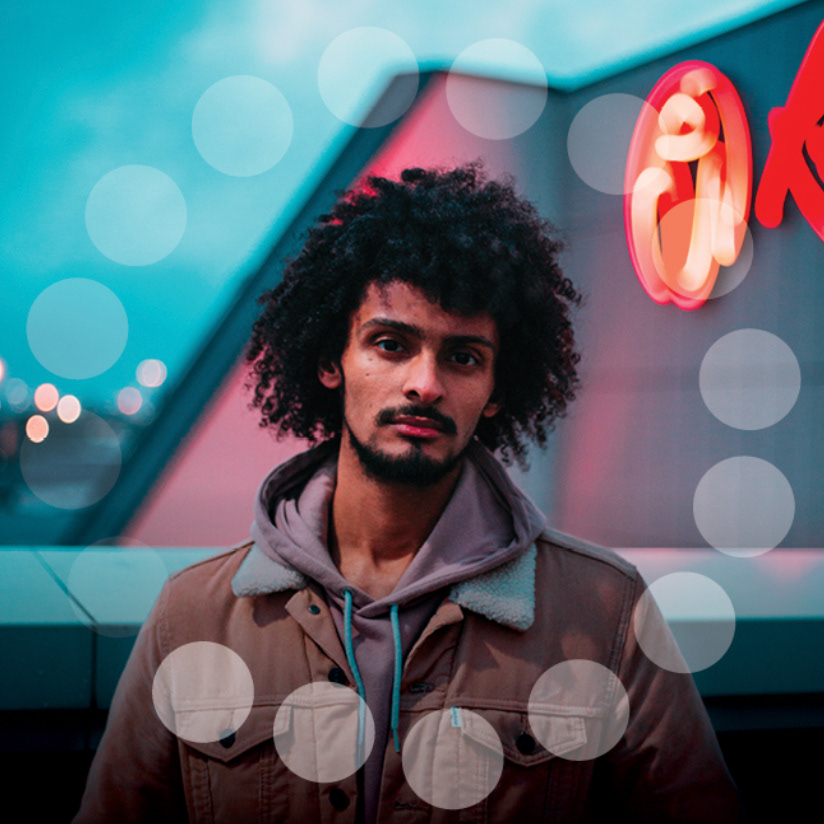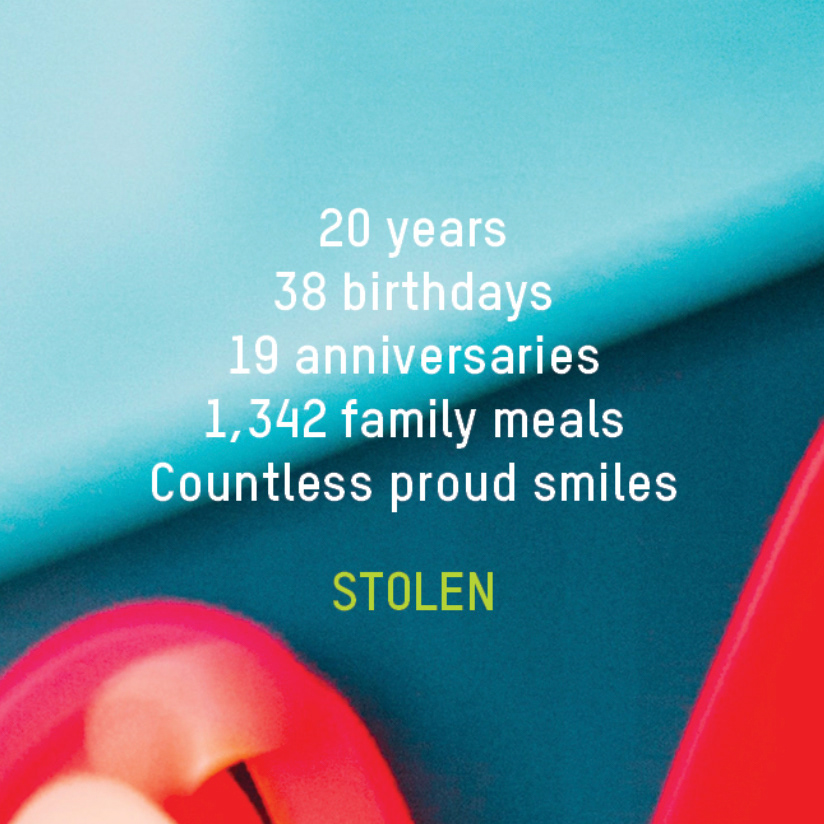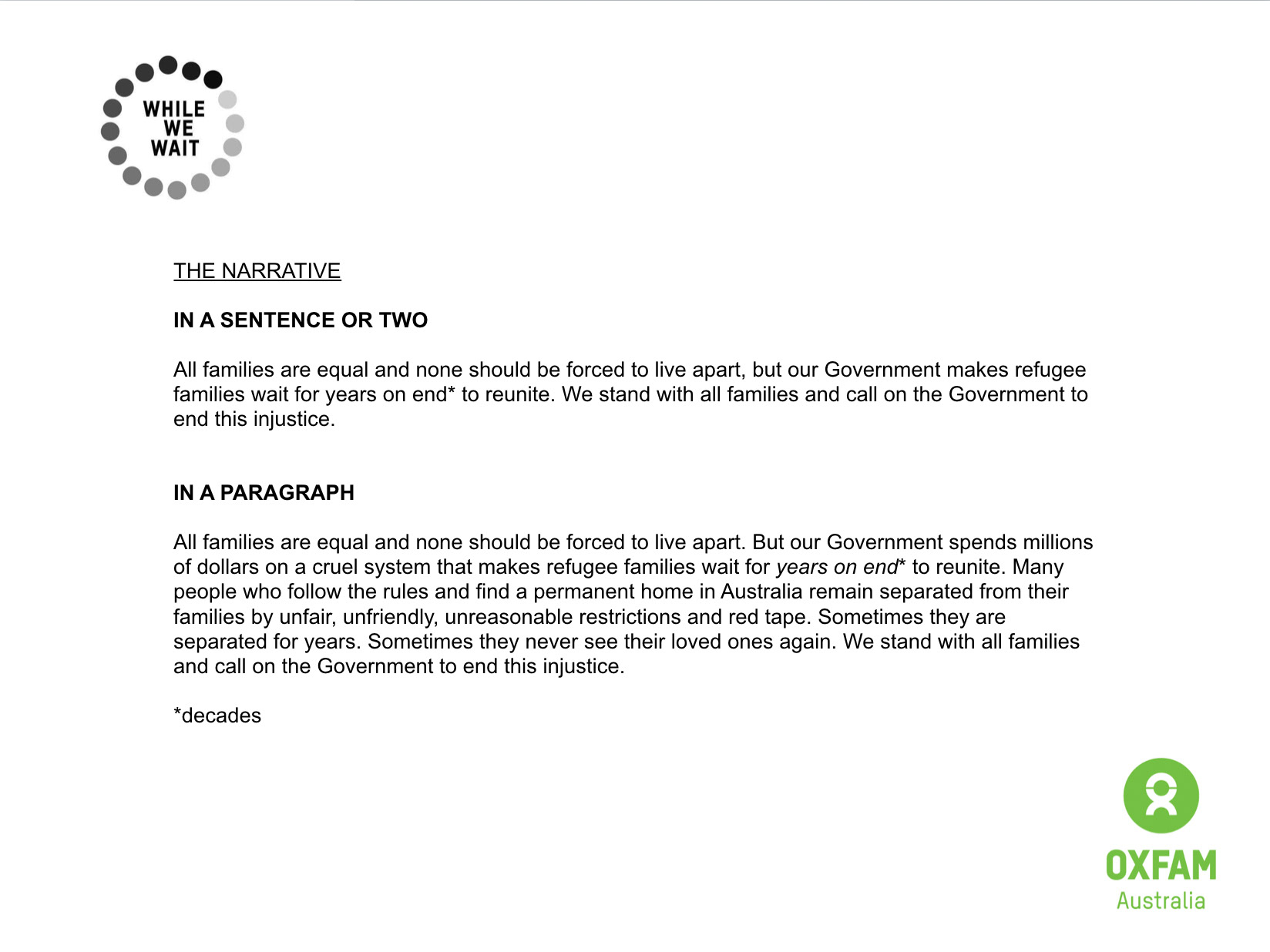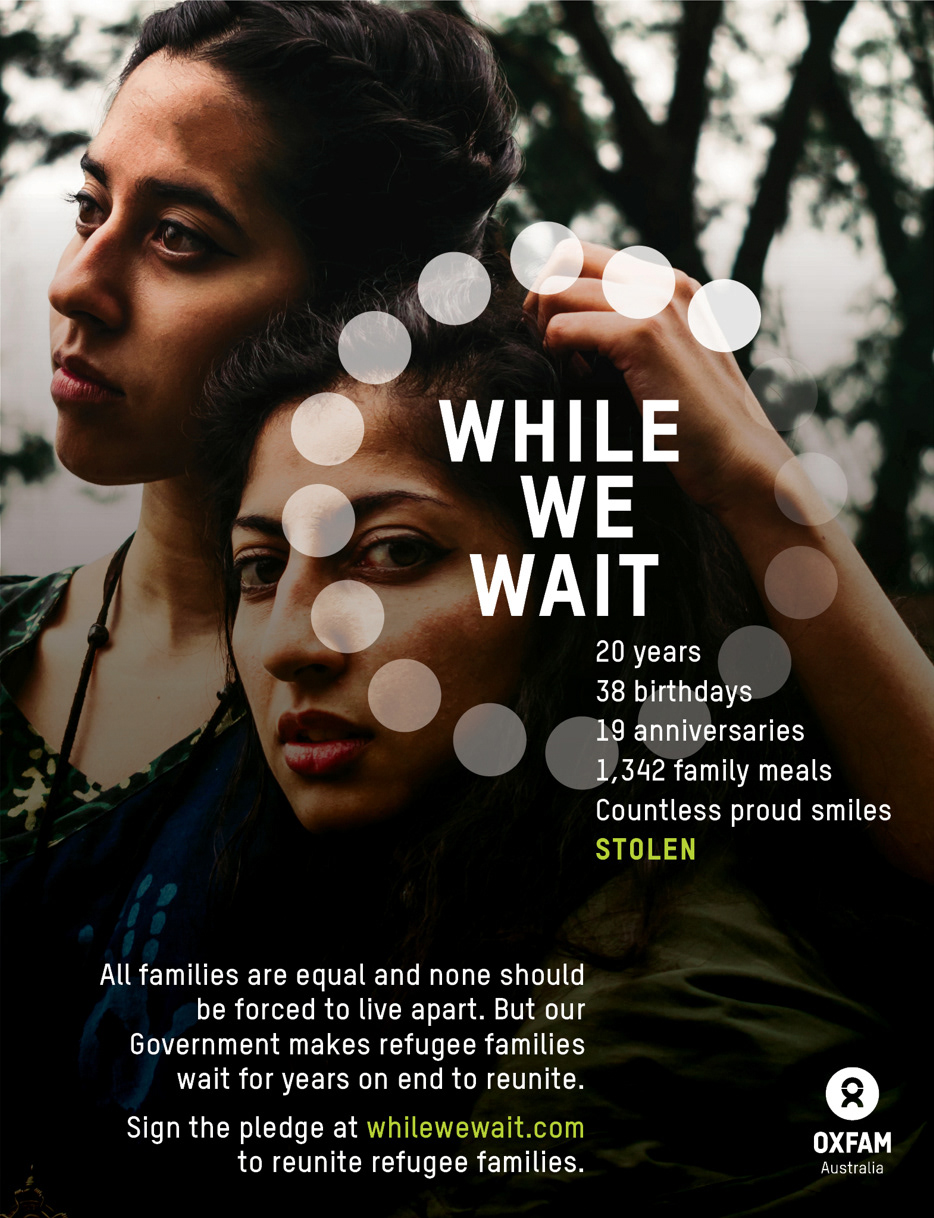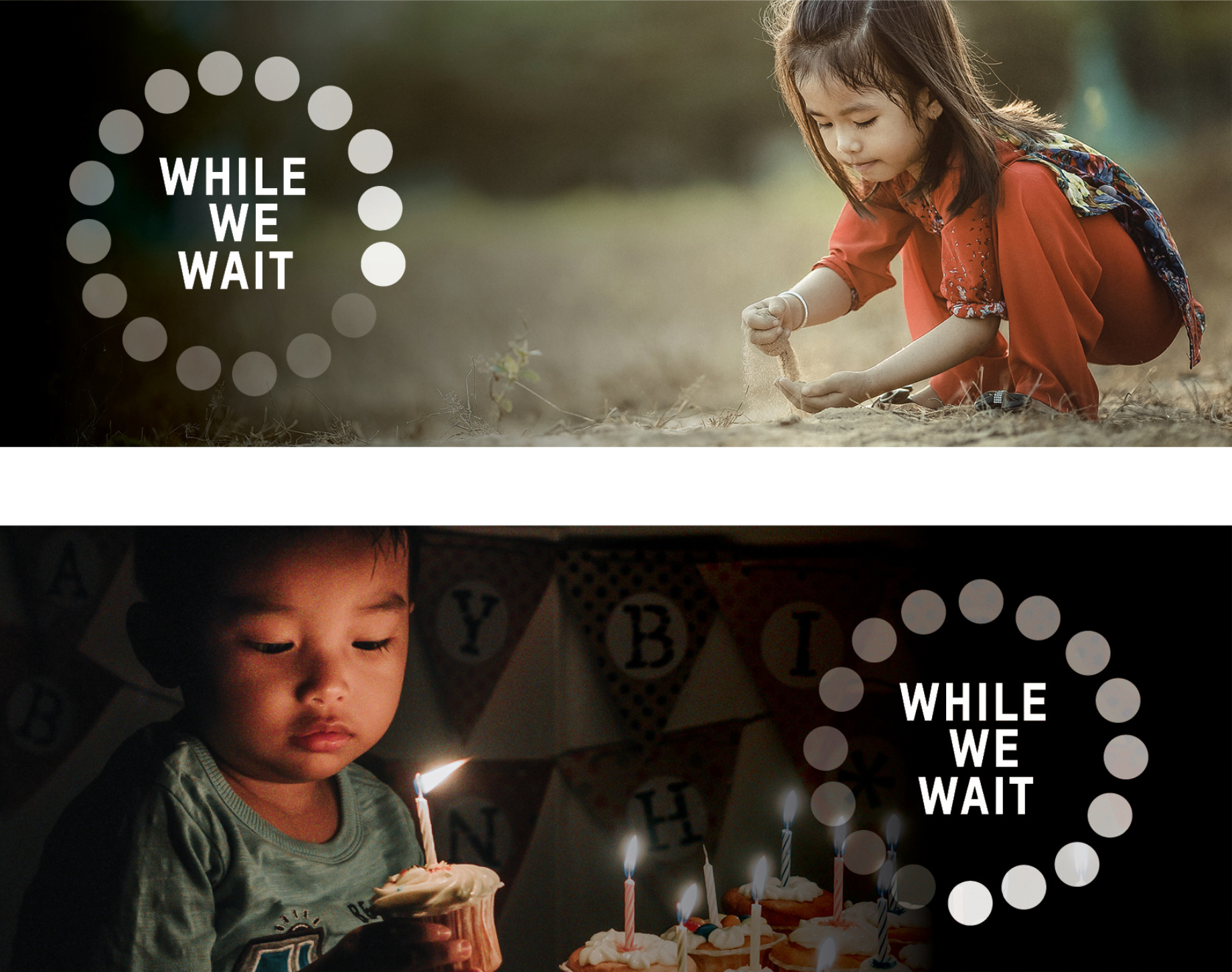 While We Wait was a campaign pitch developed with the in-house creative team at Oxfam Australia including the designers, writers and creative content producers in my team. 
This campaign is designed to put pressure on policy makers to change the way the Australian Government processes family members of new Australians (settled refugees) who are still in crises overseas or in detention centres.
Research indicates the Australian general public lack empathy for refugee families separated as a result of immigration to Australia. But the one thing the public didn't think was fair was the amount of red tape and waiting.... Up to $40k in fees and 20 years in some cases. This campaign has been designed to explain the injustice of waiting. Waiting for the government, waiting in a refugee camp, waiting to see their families again.
This campaign creative is not going live and was never developed further than pitch stage.
Melbourne, Creative direction, campaign pitch.