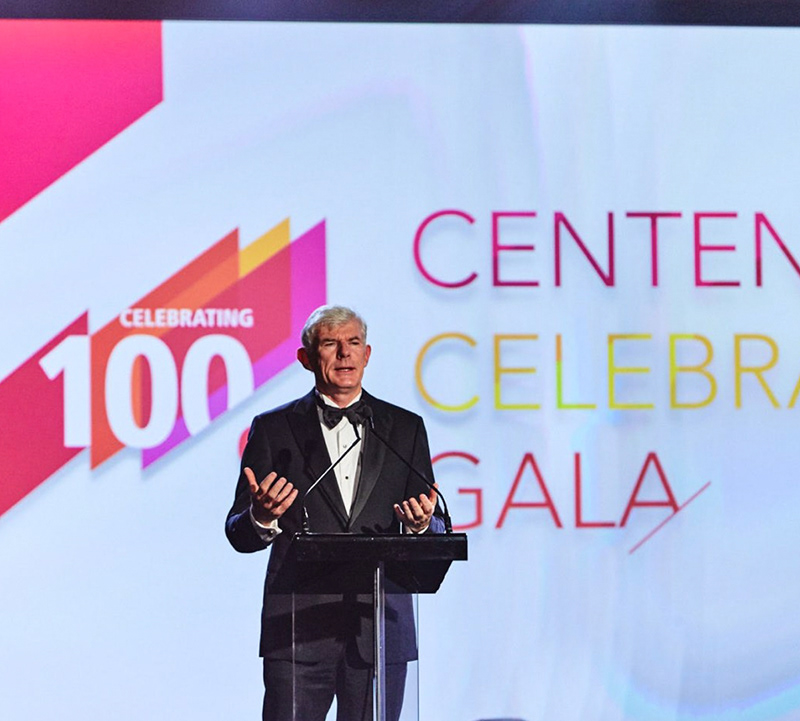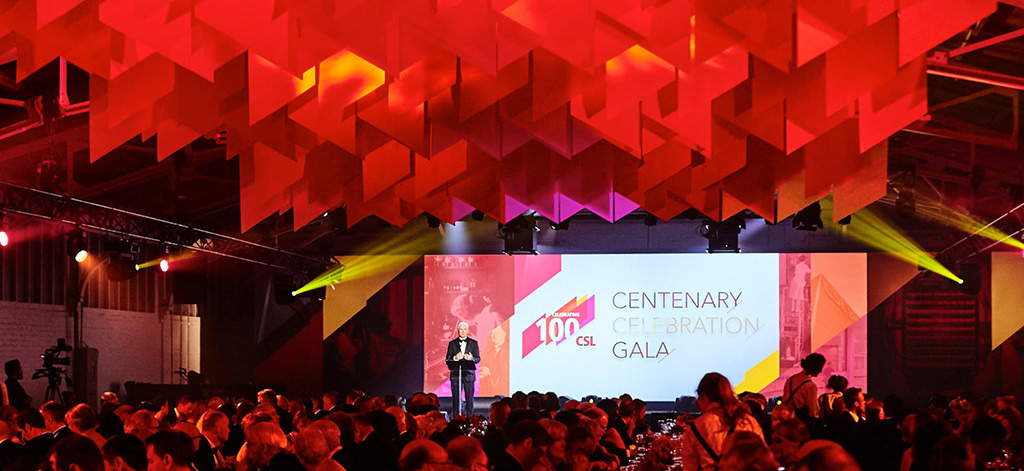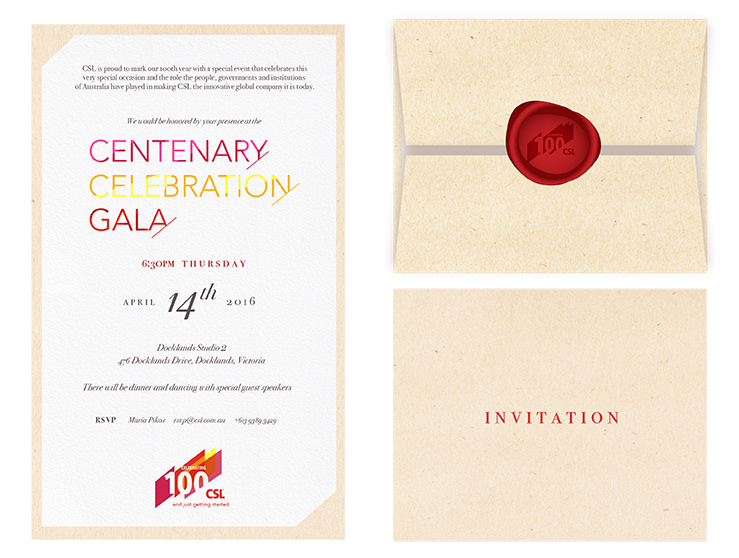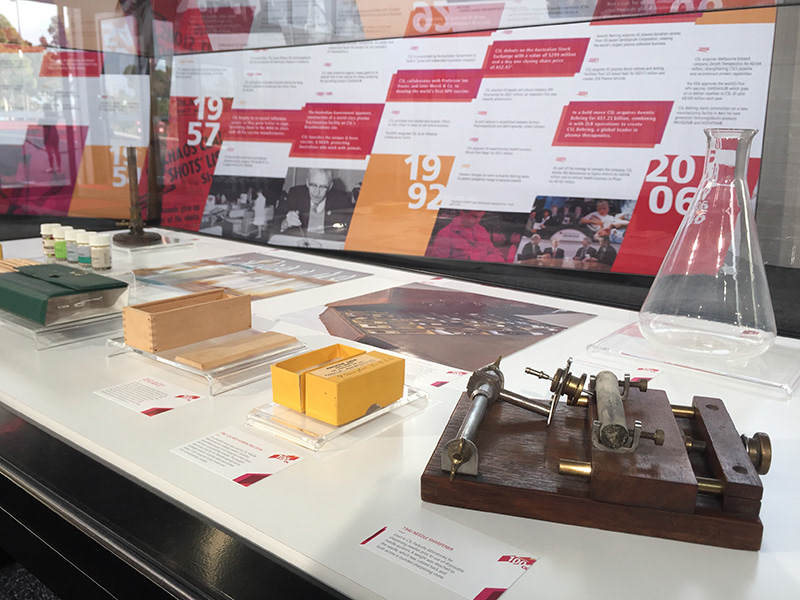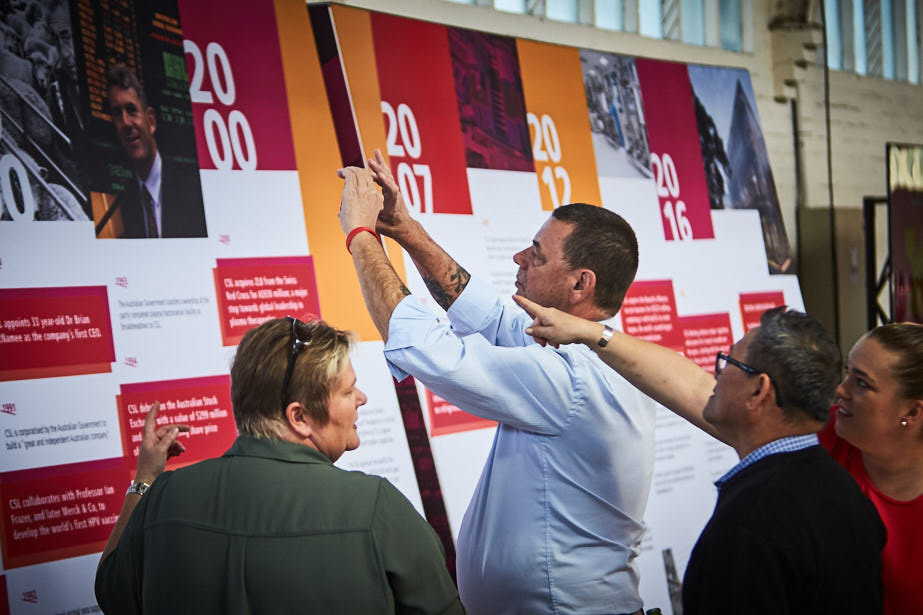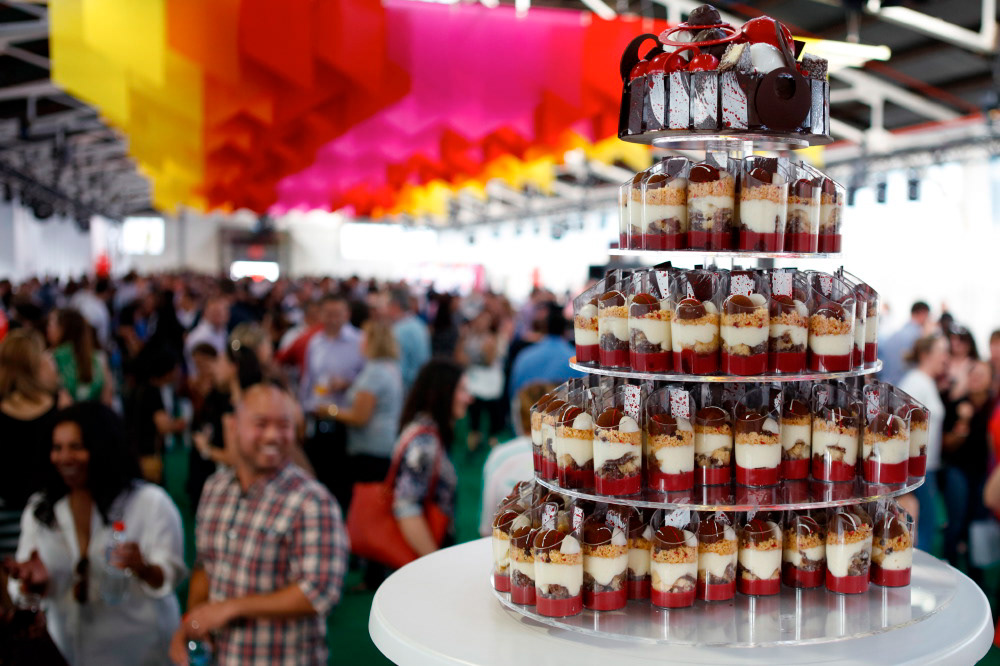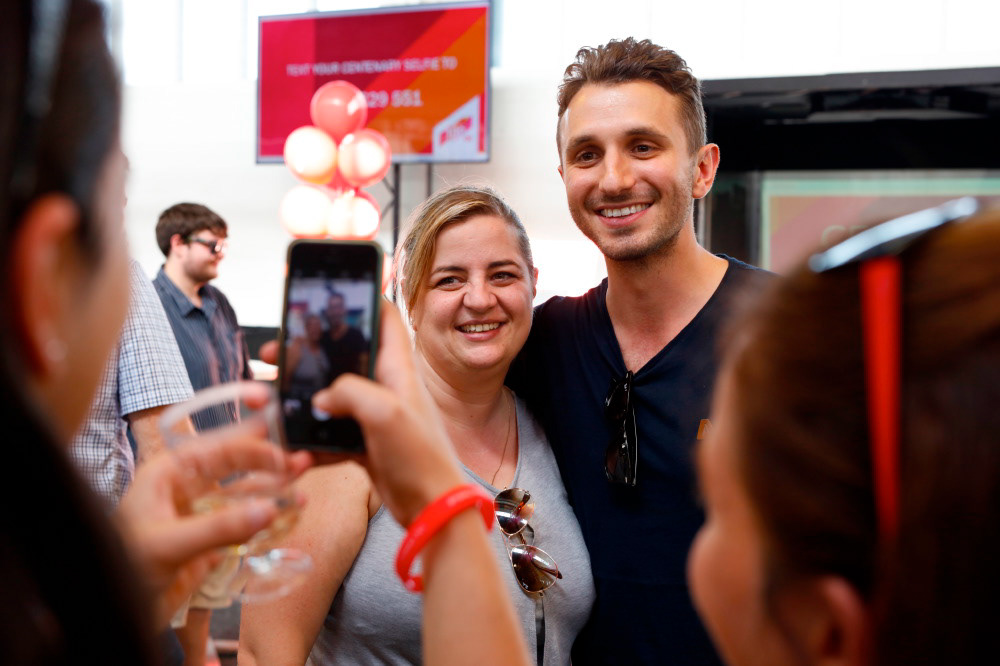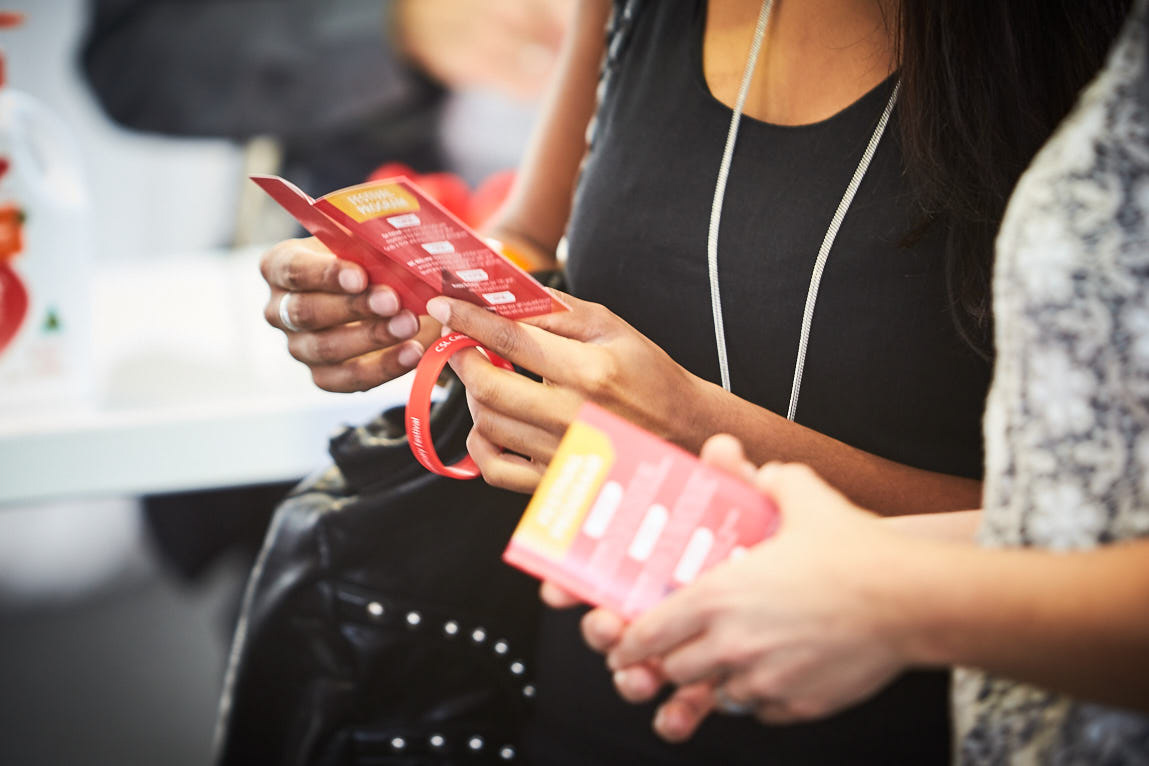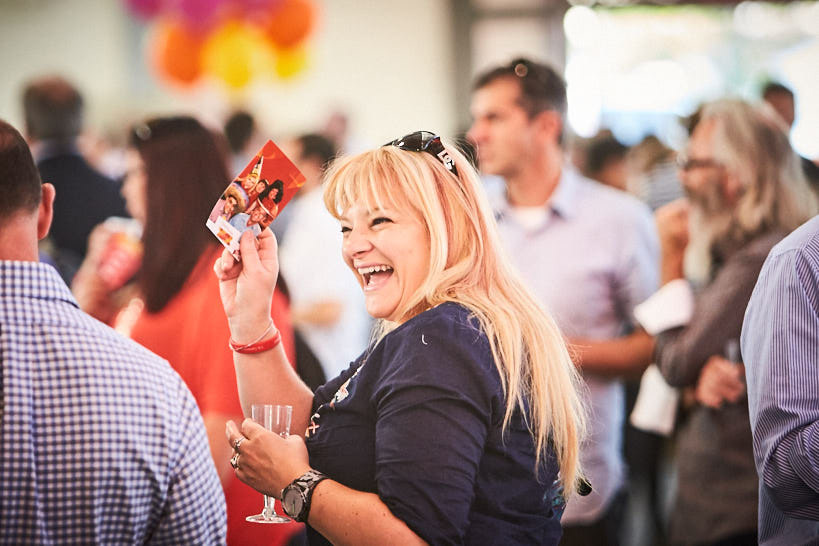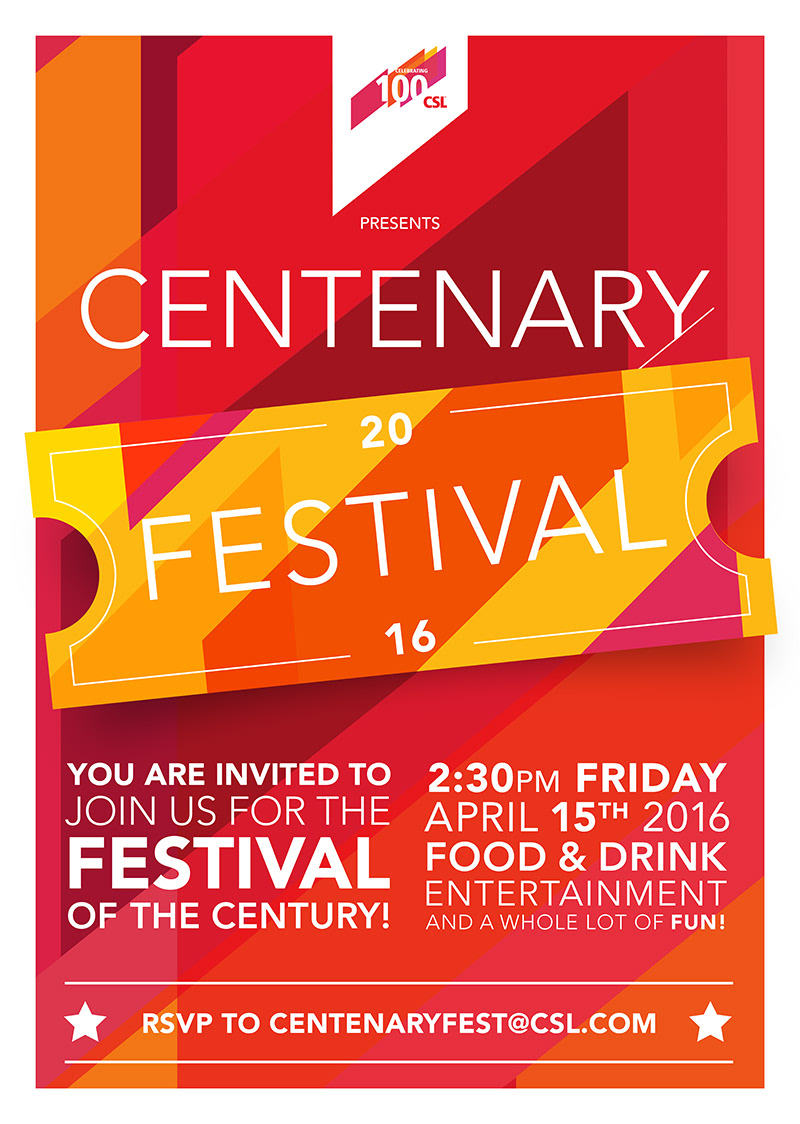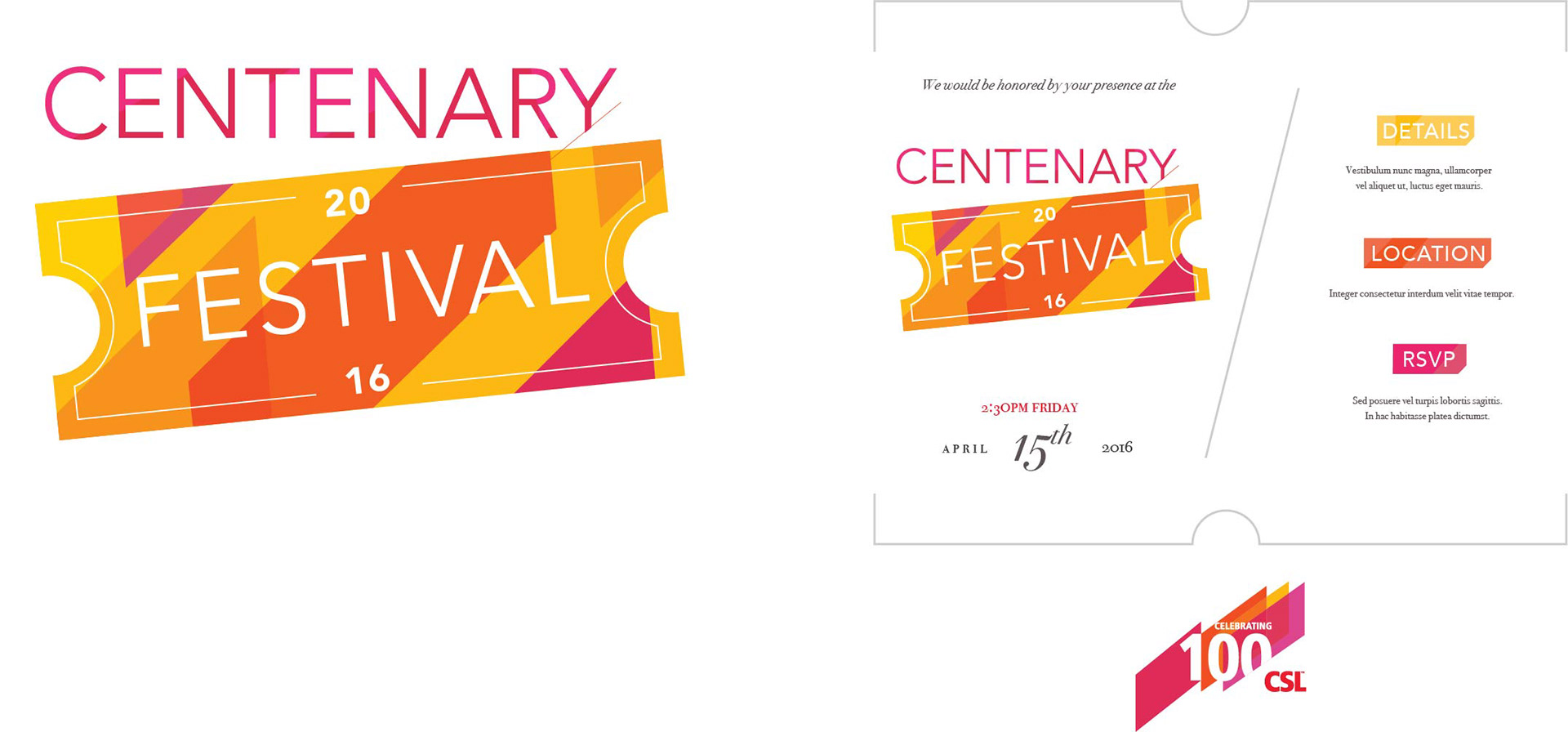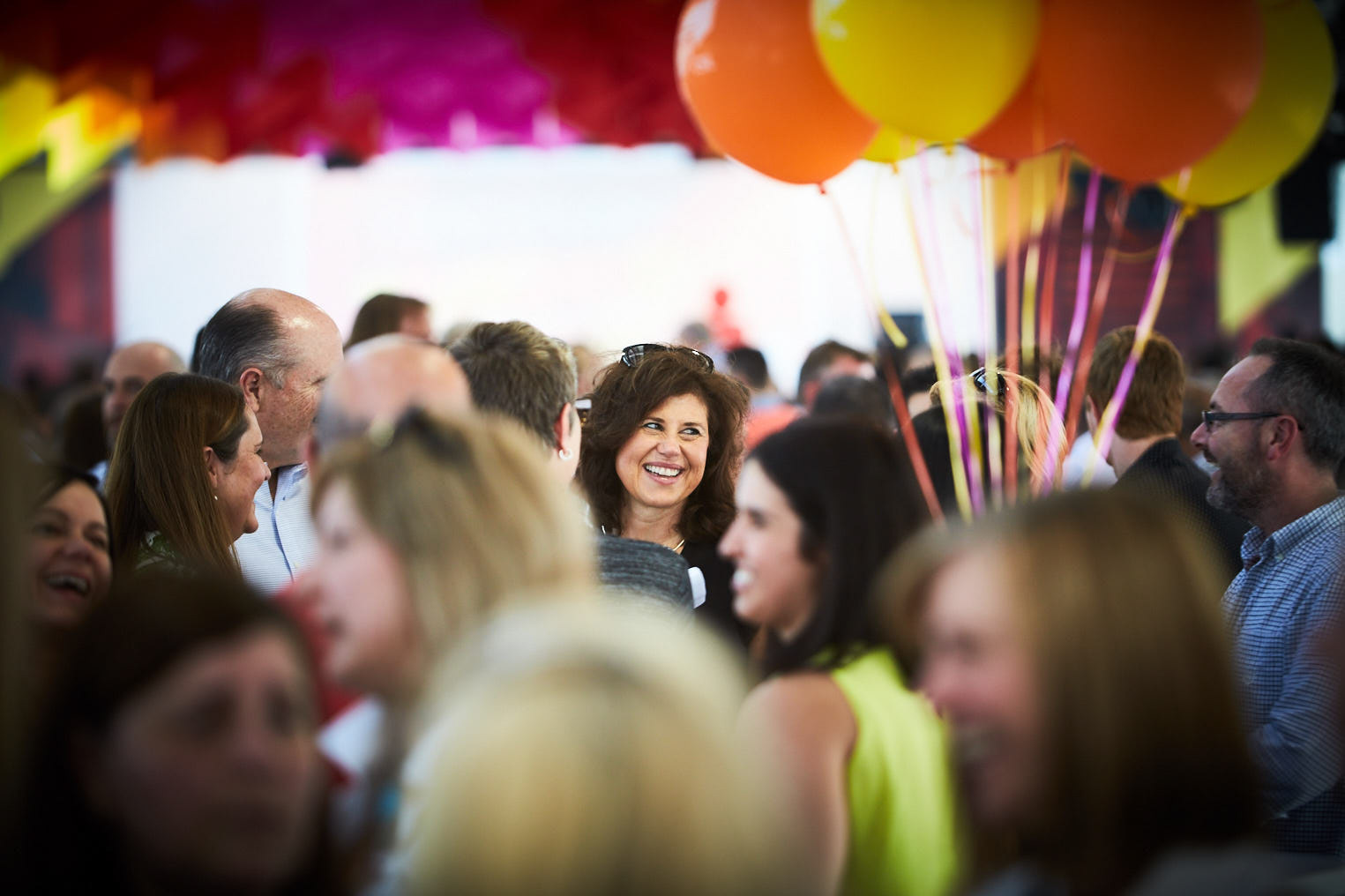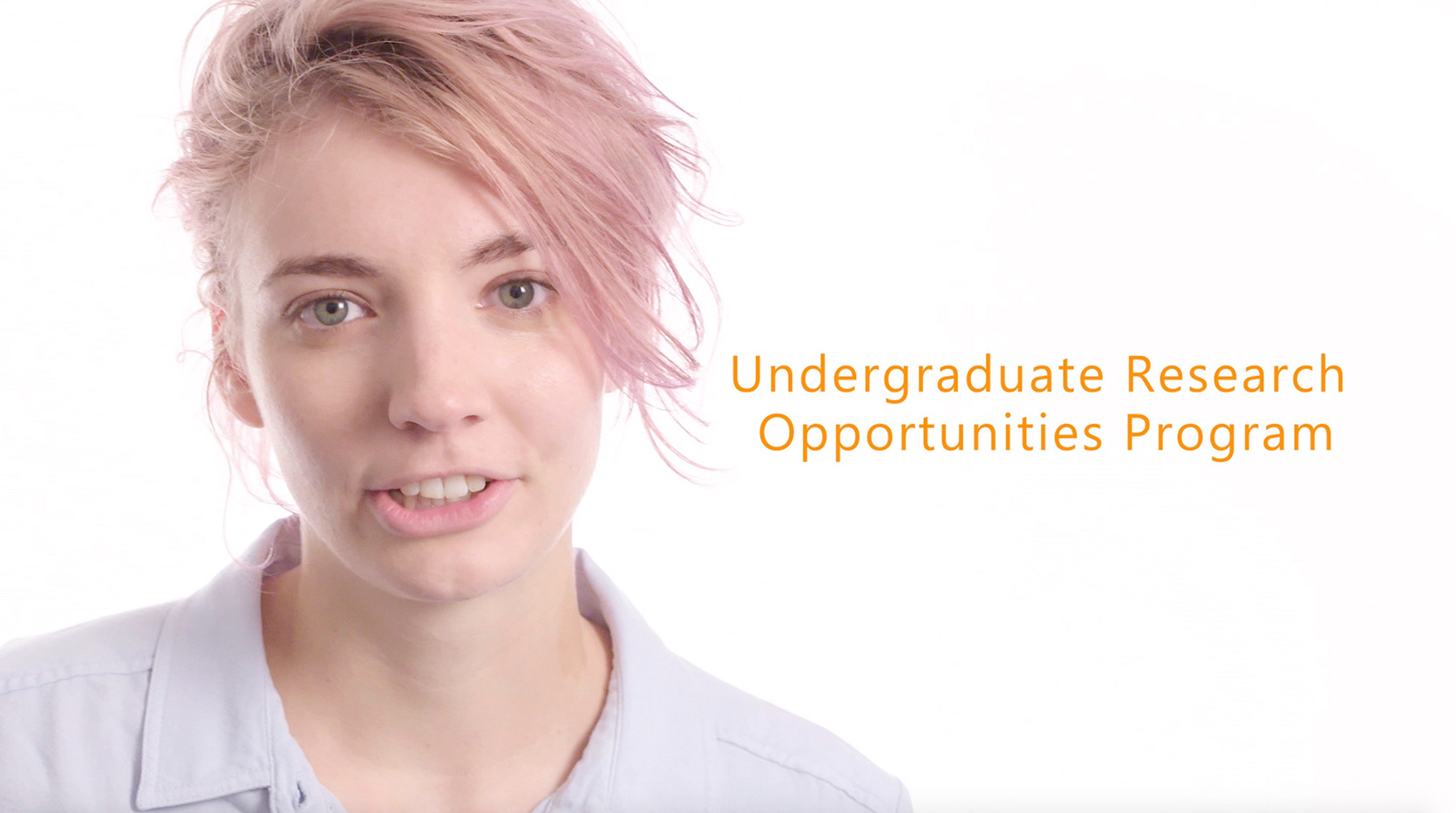 CSL limited, a global specialty pharmaceutical company wanted to hold a Gala Dinner for shareholders, government stakeholders and prominent figures in the field of science in Melbourne on 14 April 2016 to celebrate their centenary. Their centenary was to be focused on the future with a deep history in the past.
As Creative Director at Bunch at the time, I created a competitive pitch along with my team where every detail of the event was created to represent the company's amazing history and yet celebrate its future. An invitation only Gala event was formed through details such as a 100 year old venue, with a custom lighting installation representative of the centenary logo designs, a 100 year timeline (written and produced) to highlight significant milestones  and a custom gift that was made in the pattern of immunoglobulin and influenza. I found the perfect guest speaker in Sir Gustav Nossal, well respected immunologist, knighted for his work in the field and former Australian of the Year and created a moving 'future of science' video starring the children and young adults participating in the many science educational programs CSL sponsored.
The event environment was designed to then flip overnight and the very next day a street festival style event that allowed 1500 guests the opportunity to interact with each other, and learn more about the company.
The guests raved about the event. CSL heard nothing but positive feedback in post engagement comms who asked if they could have an event like that every year!
Melbourne creative direction, gala dinner, experiential creative, video creative, event creative, conference creative.