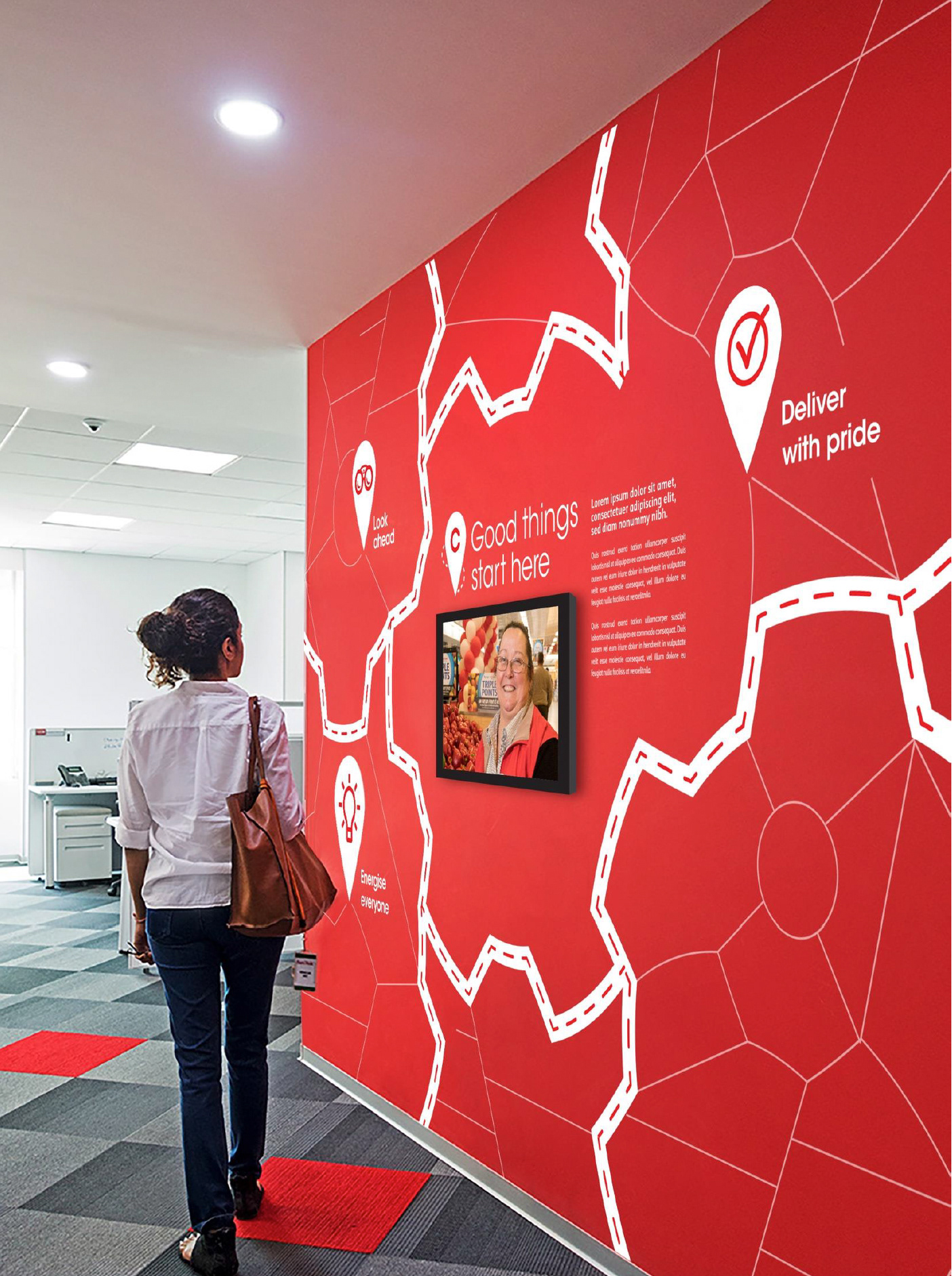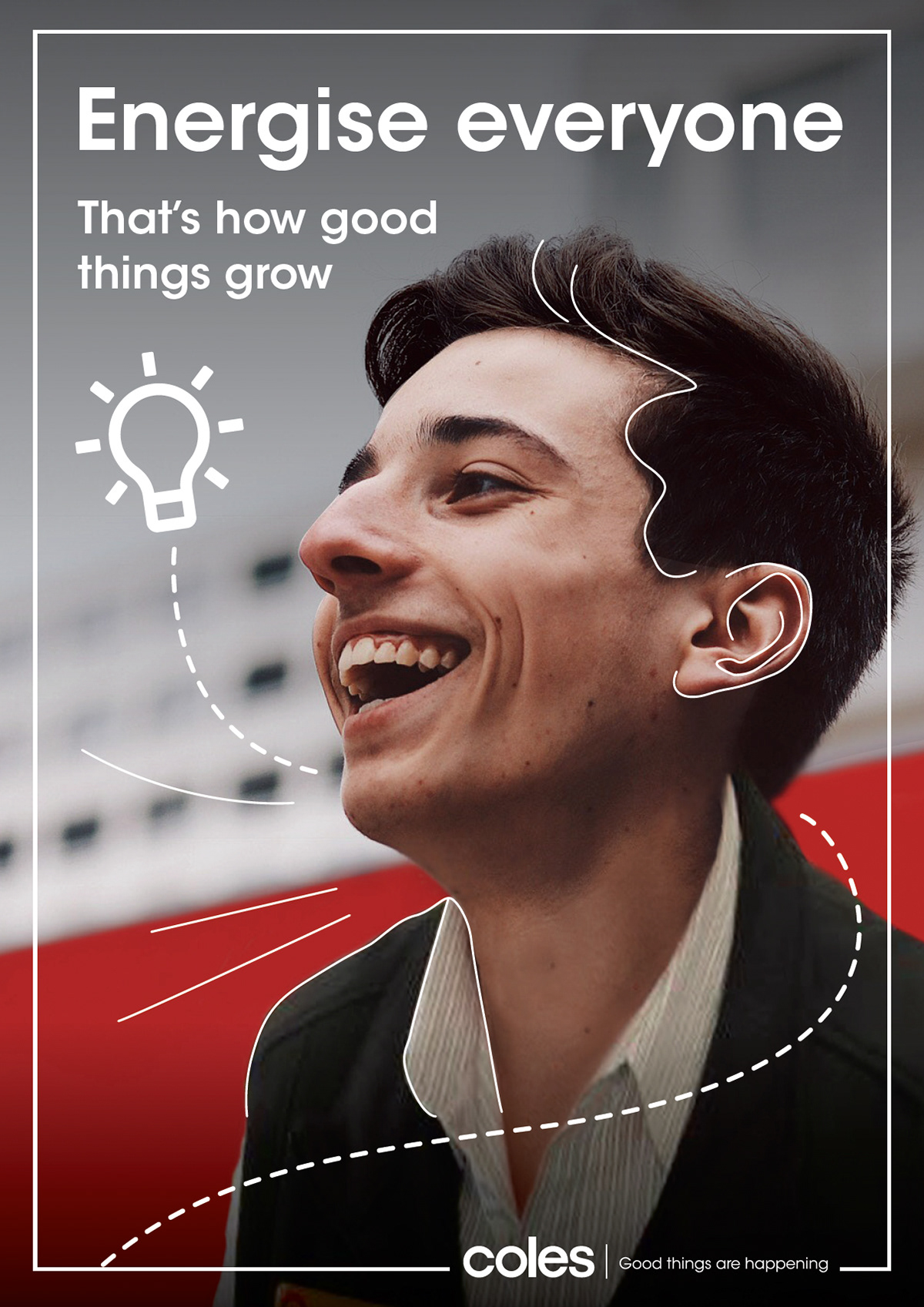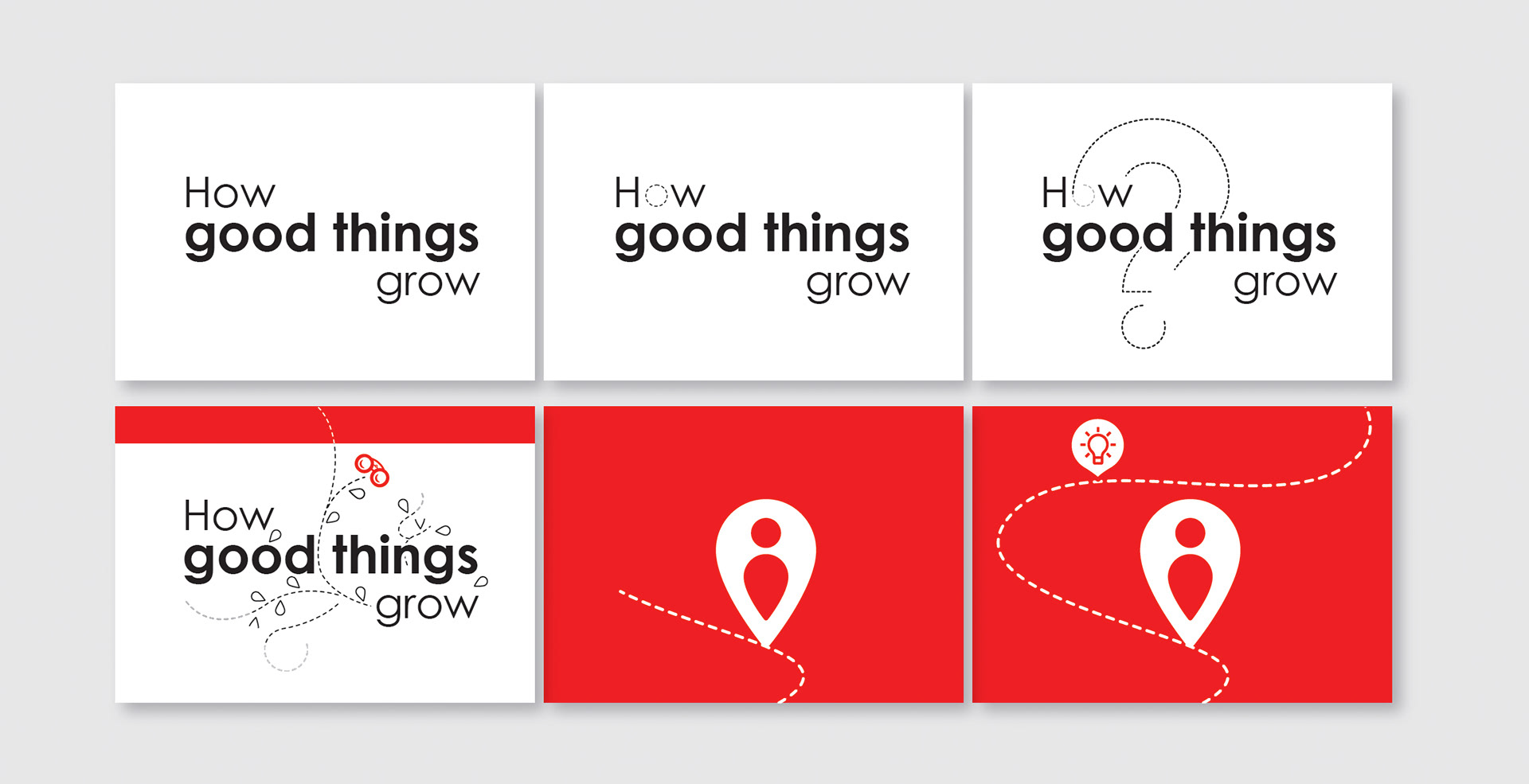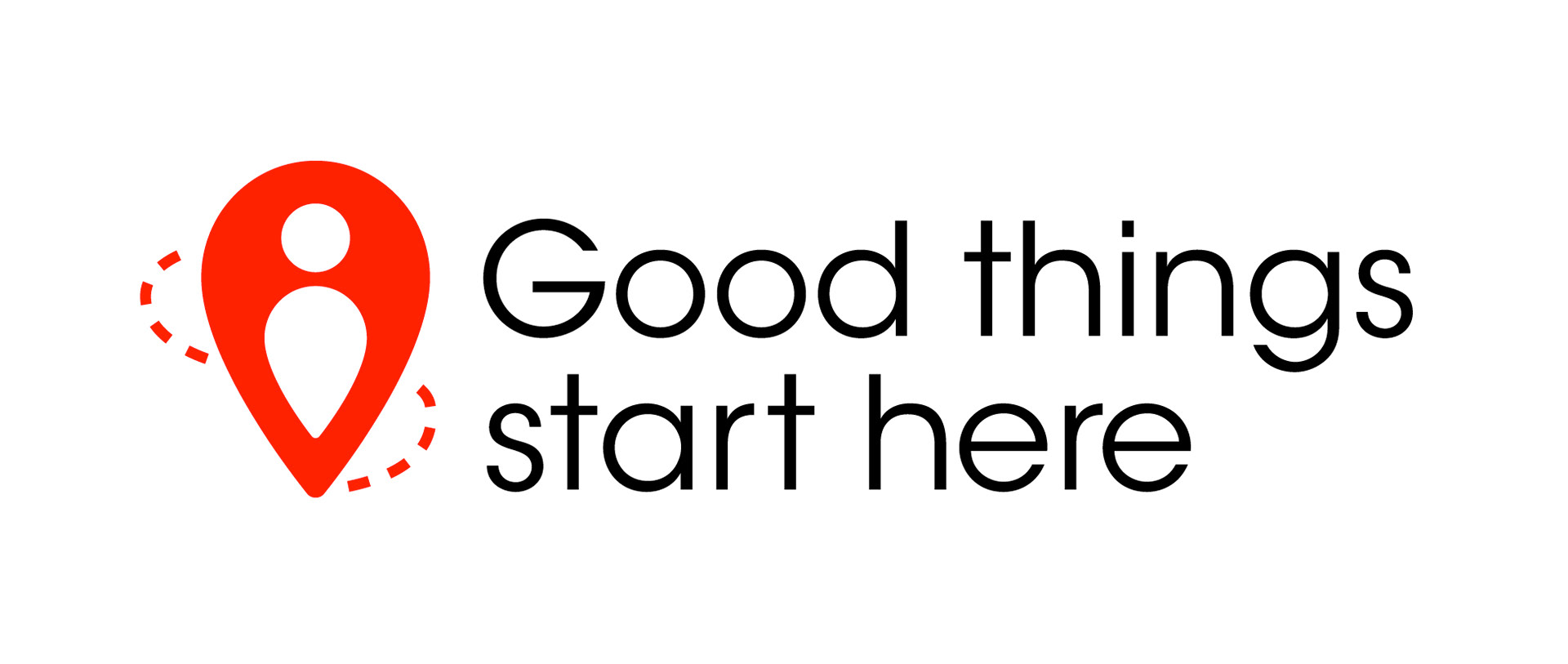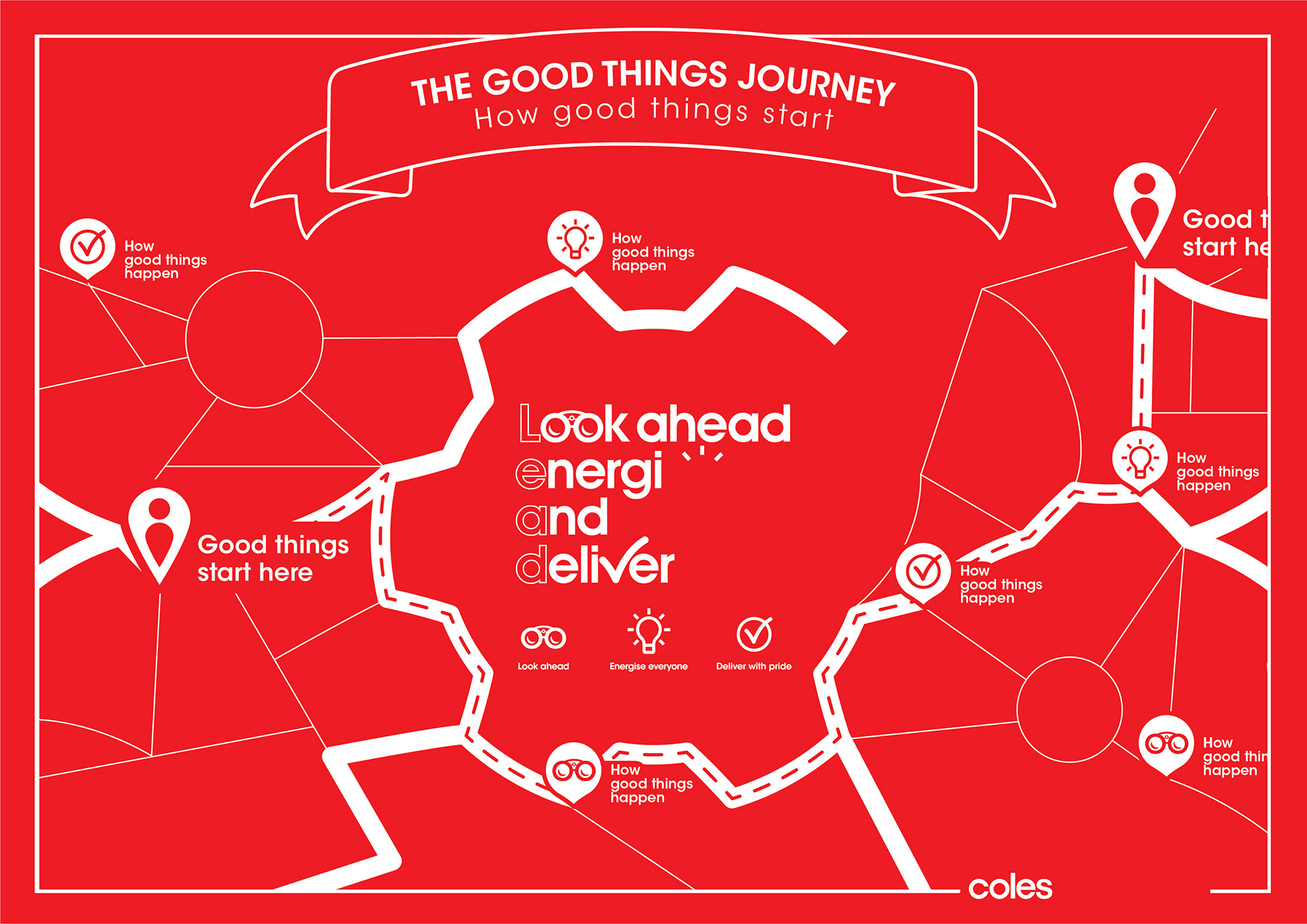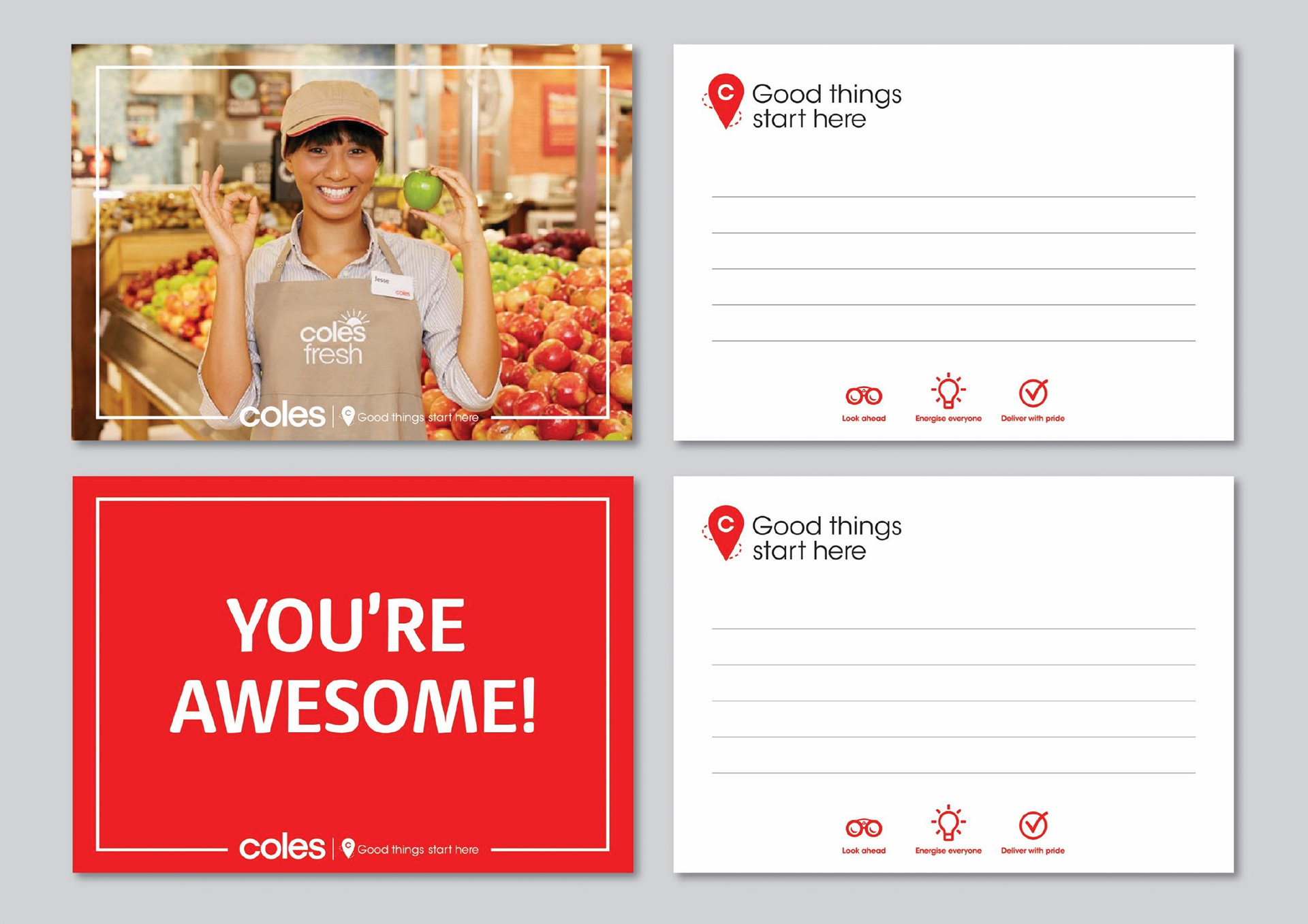 Coles had a new outward facing campaign - Good things are happening at Coles - and required their internal reward and celebration communications to reflect this message and their new company strategy. They wanted to engage their employees in the same way they were engaging the public and align the internal values and behaviours with the outward facing communications creating an authentic vision of Coles. They required narratives, webpages, collateral, environment graphics, awards, award pins, videos and an award rhythm created.  
While at agency Bunch I created a narrative and campaign in conjunction with the design and production team that called out where good things start. They start with the individuals that work for Coles.

Good things start here

was born and an explainer on the behaviours that get you there was created with

How good things grow

and

 The good things journey map.

 
The final campaign was adjusted and further developed by Bunch and executed slightly differently to the above creative. 
Melbourne, Creative direction, internal communications campaign.